Turkey Red Oil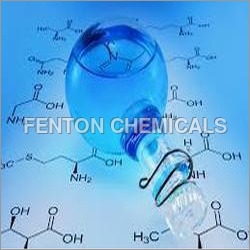 Turkey Red Oil
Product Code : 10
Price And Quantity
Minimum Order Quantity
1000 Kilograms
Price
50 INR
Group –
Turkey Red Oil ( TRO )
Fenton Chemicals has established itself as a leading manufacturer of TRO in various grades ranging from 20% to 70 % .
Sub Category:-
TRO
What is Turkey Red Oil?

Turkey Red Oil is also known as Sulfated Castor Oil. It is the only oil that will completely disperse in water. The oil is expressed from the seed. Sulfated castor oil is created by adding sulfuric acid to castor oil, and is considered the first synthetic detergent. Turkey Red Oil has a distinct and heavy scent. It is a surfactant and therefore makes a wonderful base for a bath oil as it mixes well with water, producing a milk bath.

Uses : Used in Textile industries, Sugar industry, as a defoaming agent, as an Emulsifier. In cosmetics it is used as humectants and as an Emulsifier for Oil Bath.

Strength : 20 % to 70 %
Specifications

Appearance

Amber coloured Viscous liquid.

Melting point

< 0°C

Boiling Point

> 150°C

Solubility

Miscible in Water, gives a clear solution.

Specific Gravity

1.013 @ 20 deg C

Sulphonation degree

Minimum 4.0

Packing

200Kg H.D.P.E. Drums.
(Specifications subject to change. Application method and other information are given without obligation.)
Various Applications of Turkey Red Oil:

Turkey Red oil is used in agriculture as organic manure, in textiles as surfactants and wetting agents, in paper industry for defoaming, in cosmetics as emulsifiers, in pharmaceuticals as undecylenate, in paints inks and as lubricants.

For e.g. it is used to emulsify essential oils so that they will dissolve in other water-based products, or for superfatting liquid soap if you want the soap to remain transparent. This means that the oil will combine with the water in the tub, and not leave those little oil bubbles floating on the top of the water. It is of medium viscosity and is usually used in bath oil recipes along with fragrance or essential oils, or in shampoos. This oil also has great moisturizing abilities.
Trade Information
Main Domestic Market
All India
Contact Details
FENTON CHEMICALS


AN ISO 9001:2015 CERTIFIED COMPANY
Plot no 15, Balaji Tulsiyana Industrial Area, Near Sanwer Road, Village Kumedi, Near MR 10 Toll Naka, Near Madhuri Oil Mills, Indore - 453555, Madhya Pradesh, India
Mr Arpit Jain (Director)
Mobile : +918966004400, +919098620999